Meet the Veterinarians & Team of Grateful Heart Veterinary Hospital in Portland! We're pleased to provide exceptional vet care for your pets!
Please call us at (503) 813-2050 to speak to one of our caring veterinary staff members!
Katy Felton
DVM, CCRP
Dr. Felton grew up in The Dalles, Oregon. She earned a BS in Biology from Western Oregon University in 1998. She worked as a veterinary technician all through her undergraduate studies, and again while in veterinary school. Between undergrad and veterinary school, she spent four years working with Canada geese, Chinook salmon and desert tortoise. Dr. Felton attended Oregon State University's College of Veterinary Medicine and graduated with a DVM in 2007. She worked for more than 12 years at a premier 8 doctor vet hospital in Portland, including serving as medical director. During her tenure there she was able to become a Certified Canine Rehab Practitioner (CCRP) at the University of Tennessee in Knoxville. As a CCRP she helps pets return to function after orthopedic surgeries, fitting for custom braces and wheelchairs, managing chronic orthopedic and neurologic diseases and recovering from sports injuries. Besides rehabilitation cases, Dr. Felton's interests include: soft tissue surgery, dentistry, pain management, regenerative medicine, fear free practice and comprehensive whole life care. Dr. Felton shares her home with her husband and business partner, Alex Simpson, their retired rescue greyhound Beatrice Fern, two tiny rescue chihuahuas Lupe and Jorge, and a three-legged orange tabby named Kipchoge the Hoagie who came to them at age 14. Her hobbies include: playing tennis, running half marathons, traveling and wine tasting.
Dr. Felton's favorite emoji is the dark red heart.
"It's not happiness that makes us grateful, but gratefulness that makes us happy."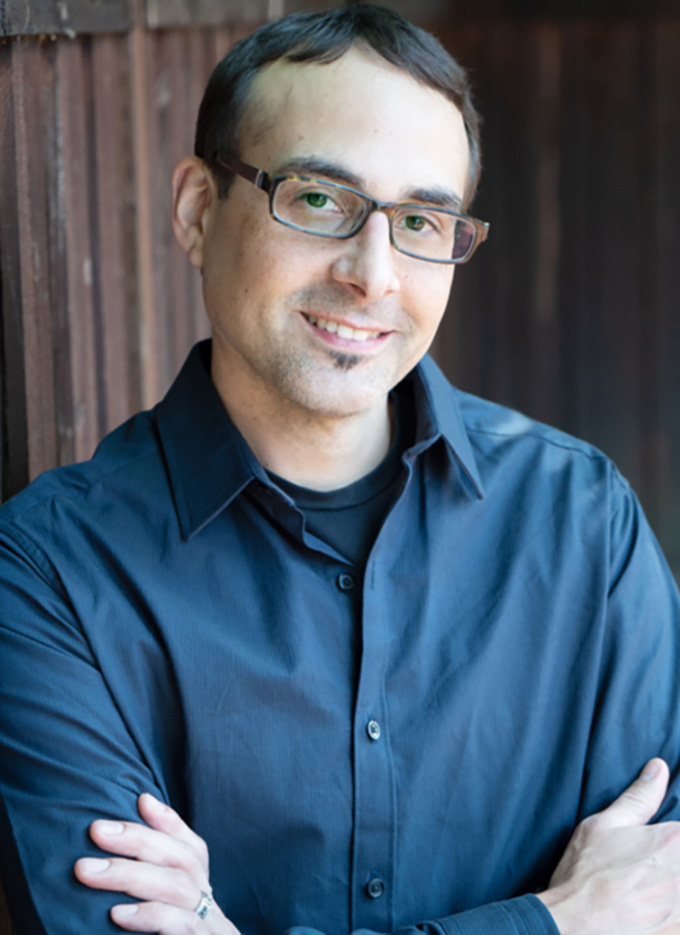 Alex Simpson
CST
Another native Oregonian staff member, Alex was born and raised in Salem, acquired a BS of History at Southern Oregon University, and has lived in Portland since 1998. After college he worked various jobs in the audio industry (sales, administration, business management) while simultaneously performing in full-time bands around the NW Region. A mid-life career change, driven by a desire to make a more positive impact in this world, led him to become a Certified Surgical Tech, performing surgery and assisting surgeons with life saving / life improving surgical procedures. Alex is also married to Dr. Katy Felton and consequently has over 15 years of exposure to the 'Vet Life.' He has assisted her with multiple animal surgeries, late-night check-ups and emergency procedures. We are currently Greyhound, Chihuahua, and 3-legged cat enthusiasts (yet we love ALL goofy, awesome, fantastic animals!). In addition to animal welfare, music, and life with Dr. Felton, Alex's other passion is tennis. An avid fan and player he currently plays USTA matches on a local 4.5 men's team as well as doubles (in life & on court!) with Dr. Felton.
We ALL possess Grateful Hearts at our clinic – it's a requirement. We are grateful for living in Portland, for getting to serve our clients, to contribute to the health and relationships with their pets, and the good, caring, ridiculously talented people we get to work with everyday.
I am most grateful to have found the love of my life and join her in practicing the best medicine and business in order to keep the pets we cherish as healthy and in our lives for as long as possible. It's how we live, it's what we do, and it fills our hearts – our Grateful Hearts.
DeeDee Remington
CPN, CPC
DeeDee was born in the Portland area, but her adventure loving parents liked to move A LOT! DeeDee has visited or lived in every state in the Union, even Guam as well as Thailand, Hong Kong and Japan. A life-long pet advocate and theater artist, DeeDee holds a degree in Costume Design and Theater Arts from PSU and a Pet Nutrition Certification from the University of New Jersey. DeeDee has volunteered with various local rescues and shelters, she loves dogs and is auntie to many. Her deeper love runs towards cats. Advocating for them, helping folks understand these often misunderstood internet stars. DeeDee has known the Grateful Heart team on a client bases for over 10 years, and has had the pleasure of working with them for at least 2 years. She loves living in her big 100 year old Portland style house with her husband of over 32 years and their 3 cats, Felicia, Sam and Sonny. DeeDee loves to cook, bake and craft, often saying that knitting and baking has saved her life on many occasions. In her spare time she creates clothes for dogs under her Drag Dog Designs label. Her favorite emoji is the kissing kitty (of course). Having a grateful heart is DeeDee's core. She strives to live each day recognizing there are so many blessings and so much to be grateful for. We can change and support a community and our lives by living with a mindset of gratitude. A grateful heart is a powerful force for creating good in the world. She's looking forward to welcoming you to the clinic!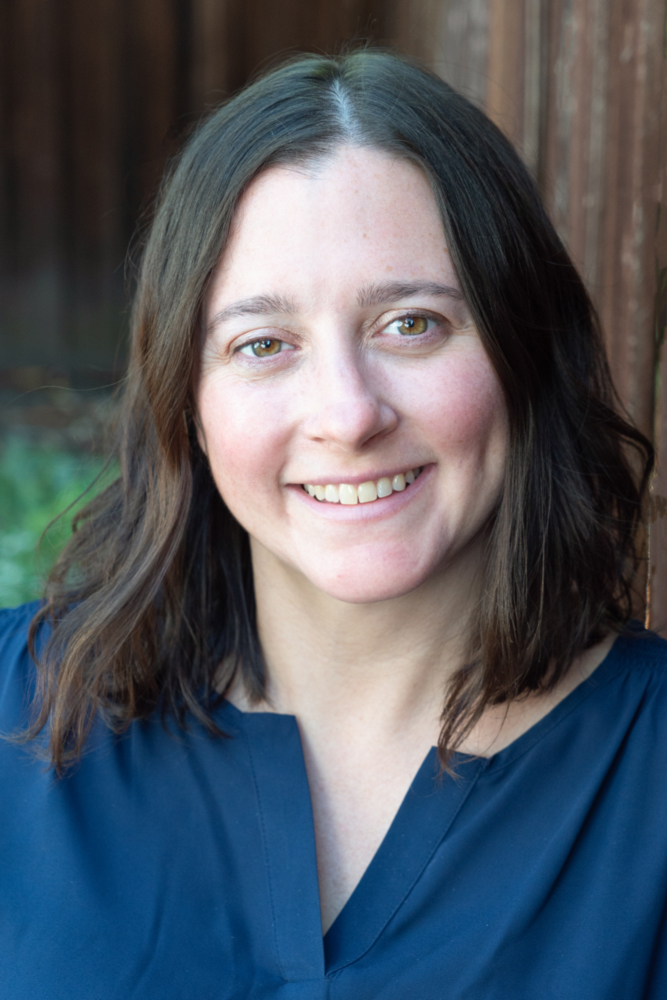 Maria Clay
CVT
Maria is from Philadelphia, PA and, although nothing can quite match a northeastern fall, she fell in love with the green and vibe of the PNW during a road trip and moved here shortly after in 2002. With long time interests in science and nature she obtained a BA in Biology from the University of Delaware in 2001. After her first veterinary job in Montana she was hooked- applying to the great PCC Veterinary Technology program, graduating and passing national boards in 2009. Maria has experience in general practice as well as intensive care. She still takes special interest in the science behind the medicine and feels very strongly about being an advocate for all pets. Anesthesia, dentistry and nursing care are some of her favorite parts of the job. Maria shares her adventures with Ryan, Curtis and Dupree (Husband, Lab Mix and Goldendoodle respectively). You will tend to find them all at the river or hiking in the summer, and skiing or playing the snow in the winter. She is hoping to update this bio with another feline family member in the near future 🙂 Maria is beyond grateful to have worked with and learned from the majority of the Grateful Heart team for over 10 years. She feels blessed to have a job she loves with a team of supportive, fun, kind and incredibly smart people. It is a gift to be a part of a community with those who feel that pets are truly cherished family members.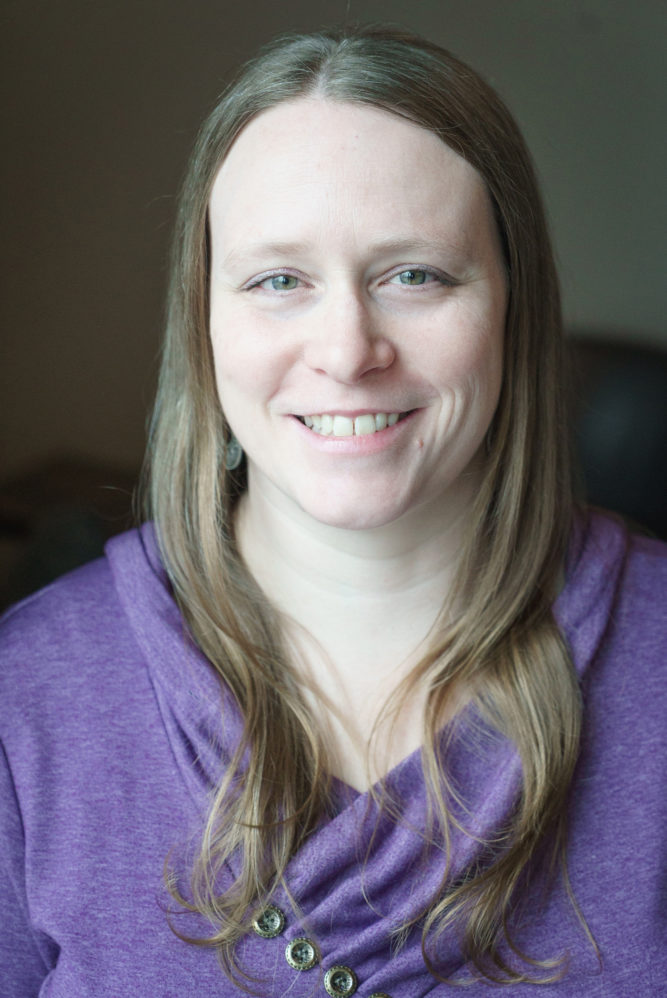 Leah McGillis
CVT
Leah was born and raised in Forest Ranch, a close-knit mountain community in Northern California. Pets were always a part of her family when Leah was growing up–cats, dogs, rabbits, and even two donkeys. Leah began working with animals in 2002 at the local Humane Society and Farm Sanctuary. In 2006, she received an AS degree in Veterinary Technology from Yuba College. The following year, Leah and her husband, Shaun, moved from California to Portland. Later that year, she became a licensed CVT and began working at a local vet. Leah remained at that clinic for 12 years. Her expertise includes dentistry, client education, and Fear Free techniques. Leah is the proud parent of two snuggly seven-year-old chocolate labs, PeetCoors (Peet), Flojaze (Flo), and a lovable senior chihuahua, Uma Thurman (Poo, Puma, MissyPants). Leah is an avid crafter whose hobbies include sewing, hand embroidery, jewelry-making. She also enjoys looking after her 25 varieties of succulents. Leah's favorite emoji is the orange heart. She is grateful for being able to work with a loyal team of friends to provide loving care to people and their pets.